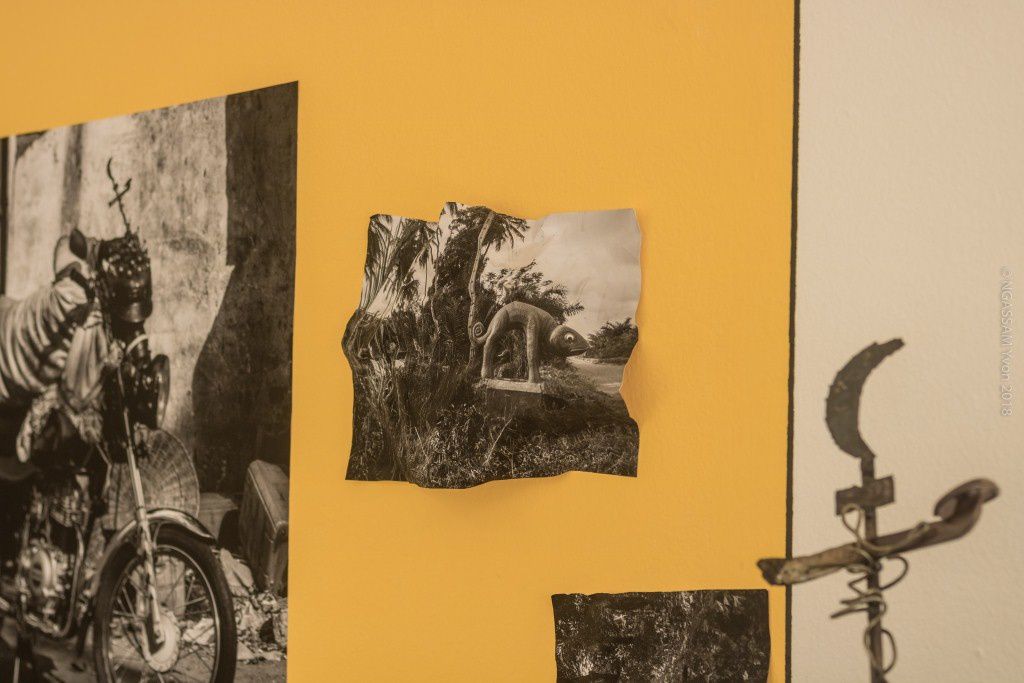 The multimedia installation "I have a dream" was born from my meeting in Cotonou in Benin of two entities, namely: the secret society of masks known as "geledè" and zemidjan or moto taximen.

Gelesa is a rite classified by UNESCO as world intangible heritage. The mask is composed of sculptures that show the excesses of society. They are exclusively worn by men, members of this society, to execute a parade. A symbolic act to exorcise the evils of society carved on masks.


"Zemidjan" is the name given to Benin taximen motorcycles and the trade that is theirs. This job is found in several African cities and even on other continents. A difficult job, usually practiced by people who have left the system. It's usually individuals from disadvantaged backgrounds, who have done very little education or not.
The zemidjan is nothing but a gel mask on paw. He goes to every corner of the city and his affluent and modest clients tell him all their turpitudes all day long. He is aware of almost everything but all the ills of society and carry them daily with him. She is someone I would call myself a "psychologist of society".

I was struck by the resilience of this social corporation, which despite the dehumanization of their person by a society that is increasingly elitist, continues to believe in a better future, even if utopian for some.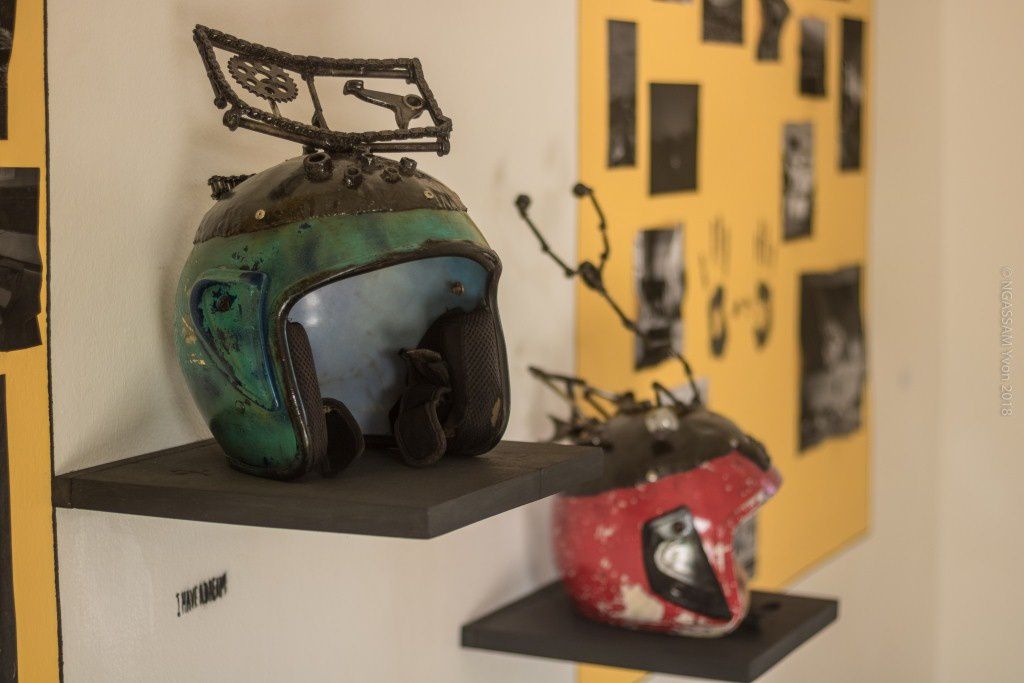 I was interested in my search for their dream world. The box "mototaxi" being only a stage in their life, the zemidjans that I met all have a dream that they wish to secretly realize or that they know they will not be able any more, for some of between them. That's the engine of their life, the source of their resilience. The dream because "to dream is hoped for", it is fantasized a future that one wishes oneself ... which one aspires. It is an act that echoes our humanity, which humanizes us.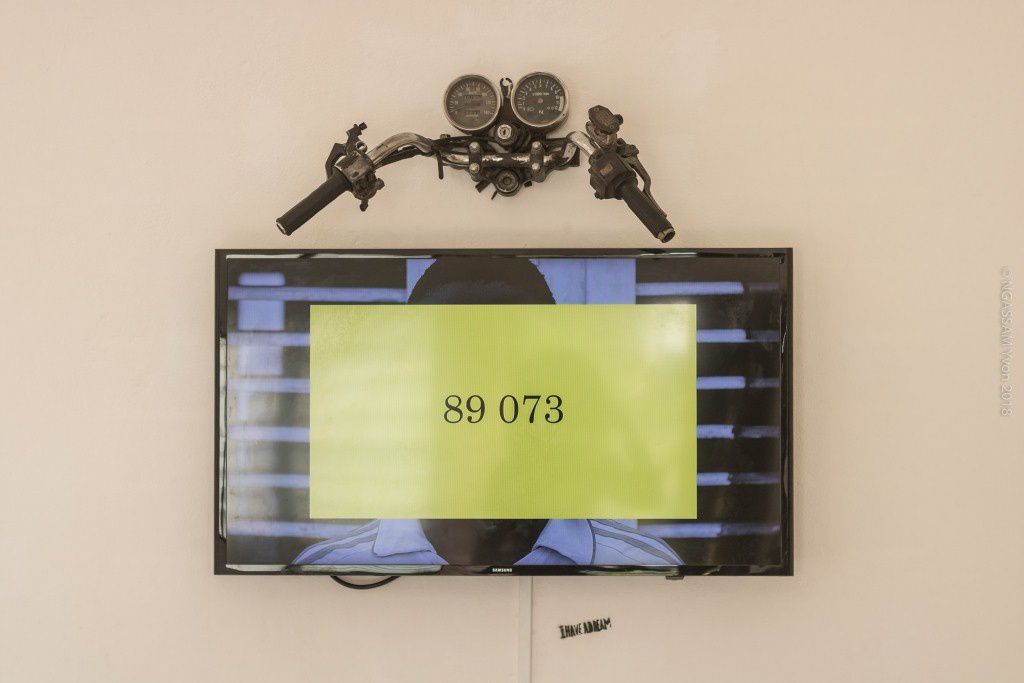 The installation includes several mediums: metal sculpture, photography and video.
You can view one of the 5 art videos made for the installation by clicking HERE
The "I HAVE A DREAM" installation was carried out during a one-month residency at "Le Centre" in Cotonou, Benin.
All my gratitude to the team of the center who motivated us so that we give the best of us. THANK YOU!
http://www.lecentredubenin.org/
Please send an email to this email address yvonngassam@gmail.com to receive the installation portfolio.
Staging of the installation "I HAVE A DREAM" at the exhibition [D] Humanizations at the space The Cotonou Center in Benin
One of the 5 art videos made for the installation "I HAVE A DREAM"
Exhibition # [Dés]Humanisation Guided tour of the exhibition by the artists Gael Daavo (Benin), Landu Jah (DRC) and Yvon Ngassam (Cameroon) of the current exhibition until May 19 at #LeCentre in Cotonou in Benin.
Pour être informé des derniers articles, inscrivez vous :